Our Patient Promise
A few thoughts about us as you browse our website...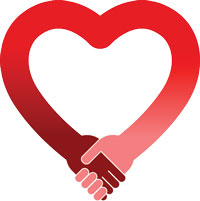 We are dedicated to the prevention of dental disease. As a patient you have the right to make your own treatment decisions. Only a well-educated patient can achieve their personal treatment goals. After completing a thorough diagnostic examination and comprehensive treatment plan, we will explain all treatment options you may have. Most important, we will listen to you. We continually update our facility to allow us to provide high quality modern dental care in comfortable surroundings. Our extensive hygiene department allows us to make preventive care our number one priority.
Emergencies are seen promptly in our office. A chipped front tooth that doesn't hurt but ruins your smile is an emergency to us. All fine health care facilities have one thing in common, an outstanding staff. Our staff has been with us, on average, for over ten years…. several of them for over twenty five years. Their extensive experience and knowledge allows us to offer quality dental care and to handle complex treatment as a team. Do you have complicated financial issues with your dental care such as insurance, payment plans or payment policy questions?... call us and our staff will help you.